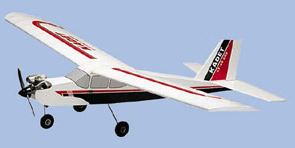 RCCR Free Training Nights at Northampton
Tuesdays, May Through September
4pm until sunset, weather permitting
Open to the public!! Come out and join us!
Use one of our two trainer planes and one of our instructors will
take your trainer up using a buddy box system where you have a radio connected to the
instructors radio. He will take off and land and in between you can learn the controls
and begin to fly on your own.
Planes have glow fuel powered engines and approximate six foot wingspans.